The most beautiful bay in the world welcomed 2019 with the traditional light show. From Cabo Corrientes to Punta de Mita, passing through Puerto Vallarta, all the beaches were illuminated on New Year's Eve.
It is quite a tradition in Bahía de Banderas. On the first minute of every New Year, the sky across the region lights up synchronously. From Cabo Corrientes to the last town in the northern part of the bay, Punta de Mita, passing through Puerto Vallarta, all the beaches lit up as we celebrated another year. This is an event expected by natives and visitors who excitedly observe the fireworks show that draws a fantasy sea in the sky for 10 minutes.
The fireworks festival throughout the entire bay, which at its straight crossing from end to end measures just over 42 kilometers (this without mentioning the linear extension by land), is quite a spectacle full of emotions.
History of a coordinated celebration
New Year's Eve wasn't always like this. For a long time in the history of the region, half of the bay lit its fireworks long before the Puerto Vallarta area.
That's right, few remember it anymore. Until 2009, everything worked differently throughout the tourist corridor between Vallarta and the municipality of Bahía de Banderas in Nayarit. The time in the center of the country was only applied up to the Ameca River bridge on the Jalisco side, while in the town of Nayarit there was at least an hour difference. That is why the first minute of each year, the fireworks were lit much earlier along the bay, from Punta de Mita to Nuevo Vallarta. Meanwhile, on the Puerto Vallarta side, all the visitors were surprised, and the celebration began an hour later.
After the homologation of schedules in 2010 the party is general. Nowadays, absolutely everyone who is in Bahía de Banderas receives the New Year observing a column of lights from end to end during the first seconds of the year. To all this is added music in the main squares of each town, especially in front of Puerto Vallarta and its Malecón, where hundreds of boats celebrate floating for hours and enjoy the show.
This year the party was invariably a success. For more than ten minutes from Los Arcos del Malecón, spectacularly illuminated, they launched the festival of lights while the bells of the Parish of Our Lady of Guadalupe, chimed until it was time to ring the 12 bells welcoming 2019. At the same time the boats blew their horns accompanying the deafening sound of the firecrackers.
An event like no other that has become a tradition and is planned throughout the year. After the fireworks, everyone prepared to continue enjoying the live bands along the Malecón until late into the new year.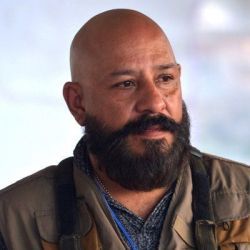 Latest posts by David Diaz Farías
(see all)